Oklahoma Concerts
In August I had the privilege to travel to Edmond and Enid Oklahoma with my team. While there we performed "The Book of John In Song" concert with the Oklahoma Baptist choir at the Proclaim conference. Organized by Randy Lind, the conference was two days long. While there I, along with my team, lead breakout sessions for worship leaders and band members. It was a wonderful time of fellowship with fellow worshippers.
From there we drove to Enid, OK. We led worship at Emmanuel Enid Church. We were there for their Sunday morning services and we did a concert Sunday evening.
On our last day Bryan Taylor (Tommy Walker Ministries Executive Director) and I were able to go visit our friends and partners at YouVersion. YouVersion is based out of Life Church in Edmond, OK. YouVersion has created a Bible app with over 330 million followers world wide. In 2017 Tommy Walker Ministries released "The Book of John In Song", a musical-Bible reading plan, through their app. It has been used around the world, and even translated into different languages. We are looking forward to re-releasing the plan this November with videos for each devotional in "The Book of John In Song" project. Tommy Walker Ministries is so grateful to Kyle Smith and his team at YouVersion for all of their support.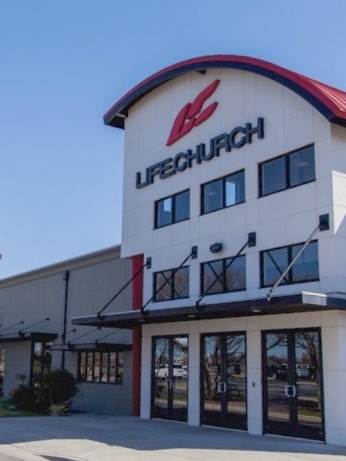 The trip was a wonderful time of fellowship with fellow worshipers. I love getting to travel, meet and worship with my brothers and sisters of different denominations, backgrounds and experiences. It is such a glimpse of Heaven!