Ghana Trip Overview
Worship Evangelism in Ghana
For eight days in May my team and I traveled to Accra, the capitol city of Ghana, Africa. The trip was a wonderful time of ministry, music worship, meeting new African brothers and sisters in the Body of Christ and learning more about the greatness of our God!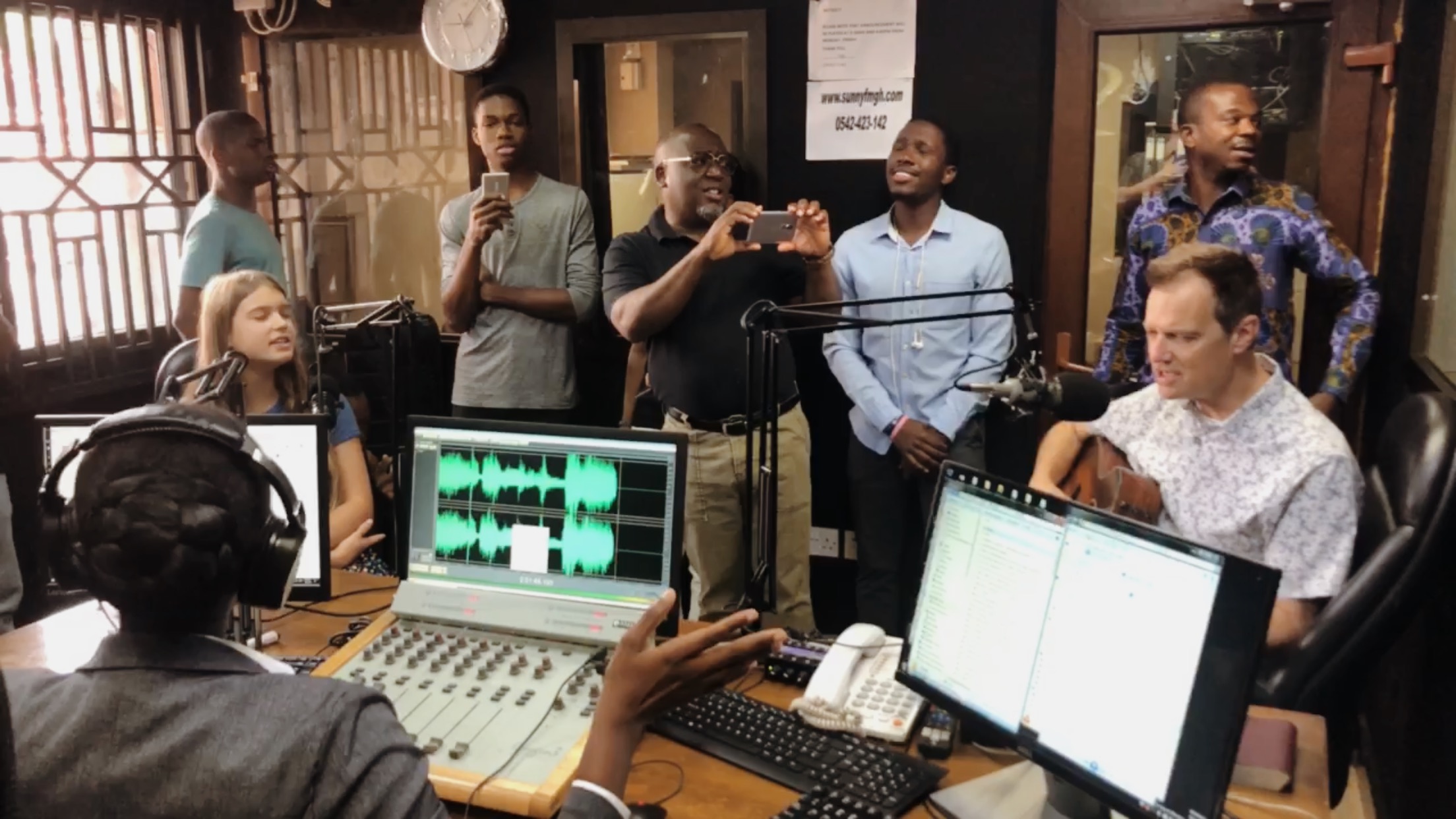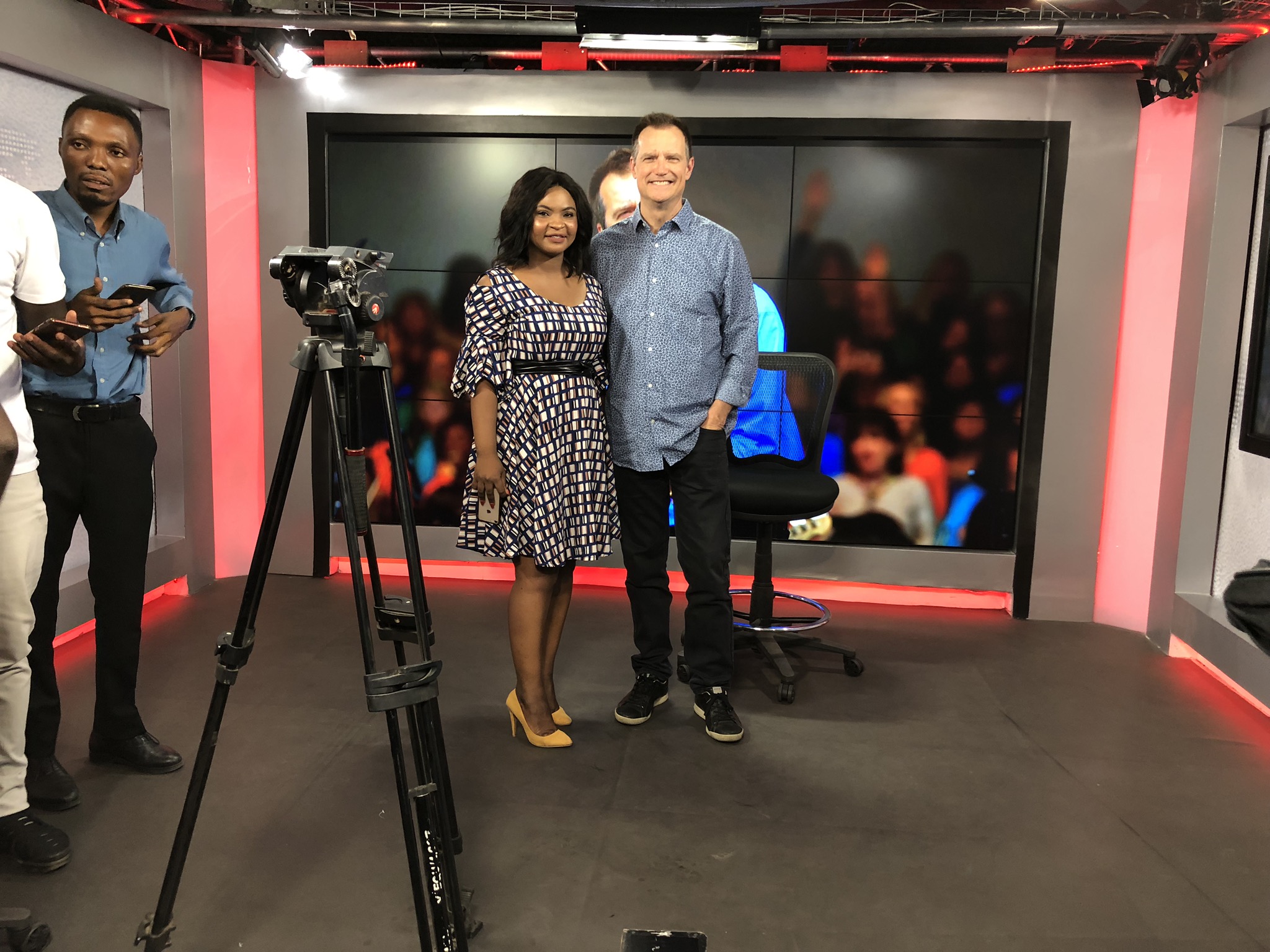 The team and I left on May 6th and arrived in Accra on May 7th. For several days we toured the city, met and prayed with local pastors and leaders, visited radio and TV stations to help promote the concerts we would be doing in the coming weekend. Our host and local pastor, Michael Griffiths and his family were gracious and generous hosts. On Thursday we had a rehearsal with Michael Griffiths and his worship team. Some of his choir members joined our team. They translated some sections of my songs into the local dialect and we all sang them together. What a gift to hear these songs of mine done in another language!
On Saturday morning we hosted a worship breakfast in which the team and I led worship for local pastors, worship leaders and church members. I also spoke on how God is at work in worship. A group of choir students from Belmont University in Nashville, Tennessee were visiting Accra at the same time. They joined us that morning and sang some of their songs as well for the group.
On Saturday evening the team and I led a night of worship along with a local youth worship team and the Belmont choir. The church was called Logos-Rhema Local Community Assembly Church. It was a beautiful night of praises being lifted up from all different tongues, generations and cultures.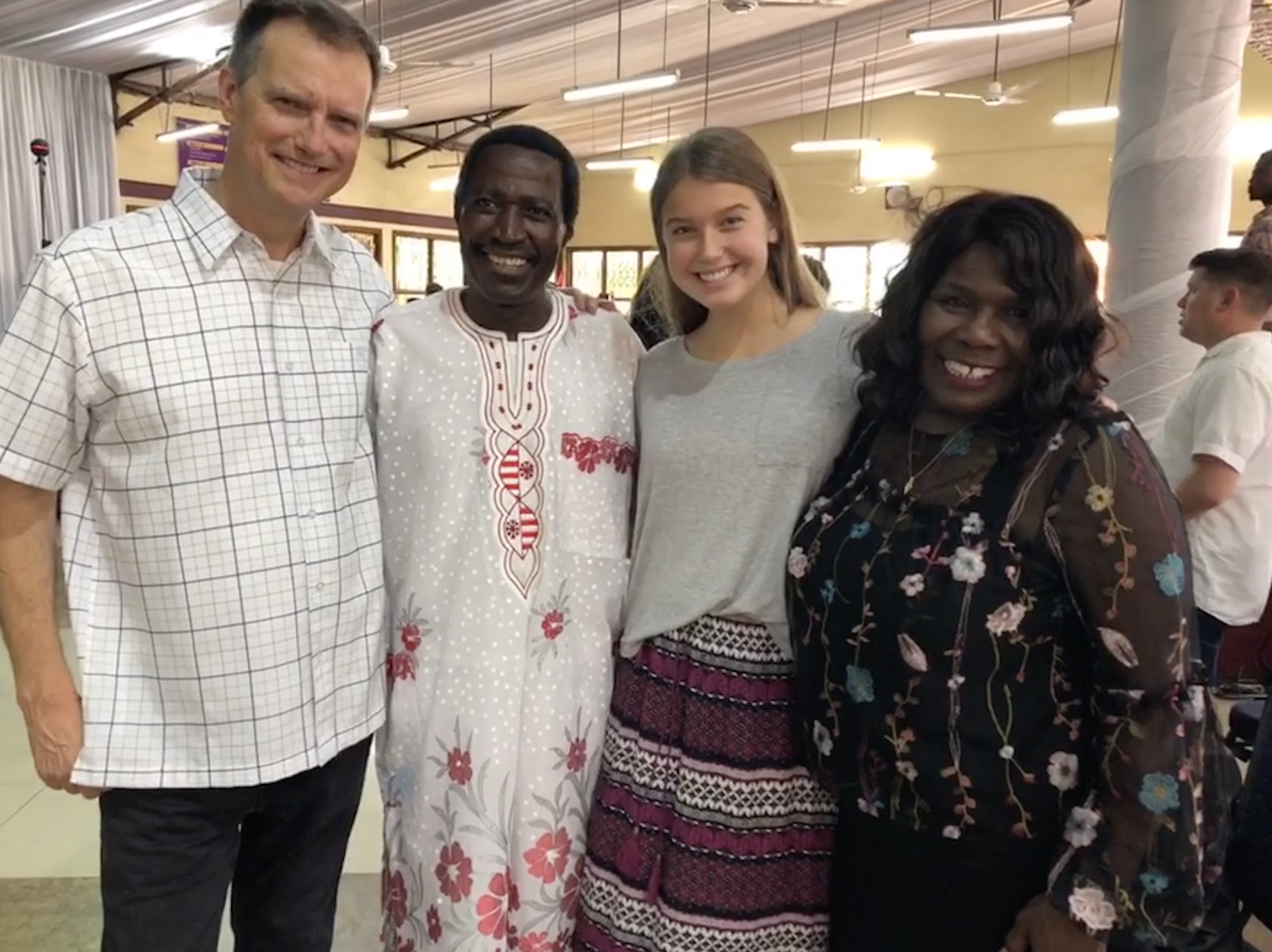 On Sunday morning, our host took us back to Logos-Rhema Local Community Assembly Church and we led worship for their Sunday morning services alongside their worship team. We felt such joy worshiping with our Ghanaian brothers and sisters. The service was four hours long, which is longer than a lot of us are used to, however it was such a blessing to not be in a hurry to go anywhere and just sit in the presence of God with a community of believers. I am grateful to the Ghanaian people for teaching me about slowing down.
The Sunday night worship service was held at the First Love Church in Accra, pastored by Dag Heward-Mills. The Team and I were overjoyed as the room of thousands sang out praises to our King. I sang old and new songs of mine and they knew all of them! I have written a new song of healing called, "The God that Healith Me." During the service as I sang the song I felt led to ask everyone dealing with mental and physical pain to come forward and be prayed and sung over. So many people came down to the alter. We asked for God's hand to touch each one. It was an amazing worship time in which God was glorified.
The team and I left on Monday evening and returned home safely Tuesday afternoon.
Thank you to all of our TWM partners who made this ministry trip possible. Thank you all for your prayers and support. May God continue to use the whole ministry of TWM to glorify Himself around the world.